Films
Marvel's not moving Captain America 3 from release date despite Batman v Superman.


Image from Comicbookmovie.com
Source-Comicbookmovie.com
Long ago, Marvel saved May 6 2016 for a unannounced Marvel Comics film. Early April with the mega success of Captain America: The Winter Solider, Marvel announced that this date was in fact for Captain American 3. No problems right?
Cut to Warner Brothers and DC Comics who've been working on their upcoming comic book juggernaut, Batman v Superman. Originally set for a summer 2015 release, then fall 2015, and — after more setbacks — DC finally moved the release dat to May 6,  2016.
Oh, what a tangled web we weave. Surely someone's going to move their film, right? Well, Marvel Studio's president Kevin Feige told Empire magazine that it won't be them:
If it is on the same weekend I enjoy it slightly less. But we are doing what we've always done, which is sticking to our plan and sticking to our vision for the movies going forward and we have a very large vision that we're working on for Cap 3 and for all the threes movies and just because another movie plops down onto one of ours doesn't mean we are going to alter that. Maybe we should, but we're not going to.
With Feige sticking to his guns, I wonder if Warner will move? We still have a year and half from that point so anything could happen.
Marvel's Ant-Man Poster Unveiling with First Look At Costume Design


Image from Entertainment Weekly
A first look at the costume for Marvel's 2016 superhero film, Ant-Man has been unveiled this week prepping fans for more news during its Comic Con Panel. The poster is a bit busy and looks a little weak. I'm sure we'll hear a lot more soon, but with the great looking Avengers: Age of Ultron posters slowly coming out, I wish this was a bit better.
Rumor: Trouble With  Spider-Man Franchise Never mind, Sinister Six and Amazing Spider-Man 3 Have Release Date 


Image from Marvel.com
Source- Bleedingcool.com, Flickeringmyth.com, and Screenrant.com

In the last two weeks, there have been many rumors about the status/demise of Sony's current plans for the Spider-Man franchise, but Sony has cleared it up.
Columbia Pictures announced that the next part of the Spider-Man story, Sinister Six, will open on November 11, 2016. The film is written and directed by Cabin in The Woods Director, Drew Goddard.
Amazing Spider-Man 3 currently has an unknown release date in 2018.
I don't get any of this. Sony seems to be more worried about making a Sinister Six or Venom film, completely pushing Spider-Man to the side. It seems, in watching Amazing Spider-Man 2, the studio grew bored of Spider-Man and want new toys to play with.
I'm sure we'll find out more at Comic Con this weekend.
The Rock Is Going To Play Someone In The DC Film Universe

I will say this. There's a character out there that we're going to announce very soon that I'm going to play, and I'll just say this… this character has the power of Superman, he can throw down. Just say the word. That's all I'm going to say.
It's Captain Marvel, A.K.A Shazam.. or Black Adam. One of those two. I'm sure we'll find out more at Comic Con this weekend.
DC Keeping DC Film and TV Separate


Image from DCcomics.com
Source from Comicbook.com
Leading up to Comic-Con, DC Comic's Chief Creative Officer Geoff Johns dropped a bombshell that finally put an end to the debate around whether or not DC's TV-verse and film-verse are one and the same. It's no.
"It's a separate universe than film so that the filmmakers can tell the story that's best for film, while we explore something different in a different corner of the DC universe."
Sigh. I've always been in the camp that wanted to see them in the same universe. It helps them because the films are their bread and butter and the less cooks in the kitchen the better. I'm all about keeping it simple and I really don't want to see two completely different entities. Oh well…
Trailers
50 Shades of Grey

Kinky.
Nightcrawler

It's like The Wolf of Wall Street meets Newsroom
TV
Lucy Lawless cast in Agents of S.H.I.E.L.D.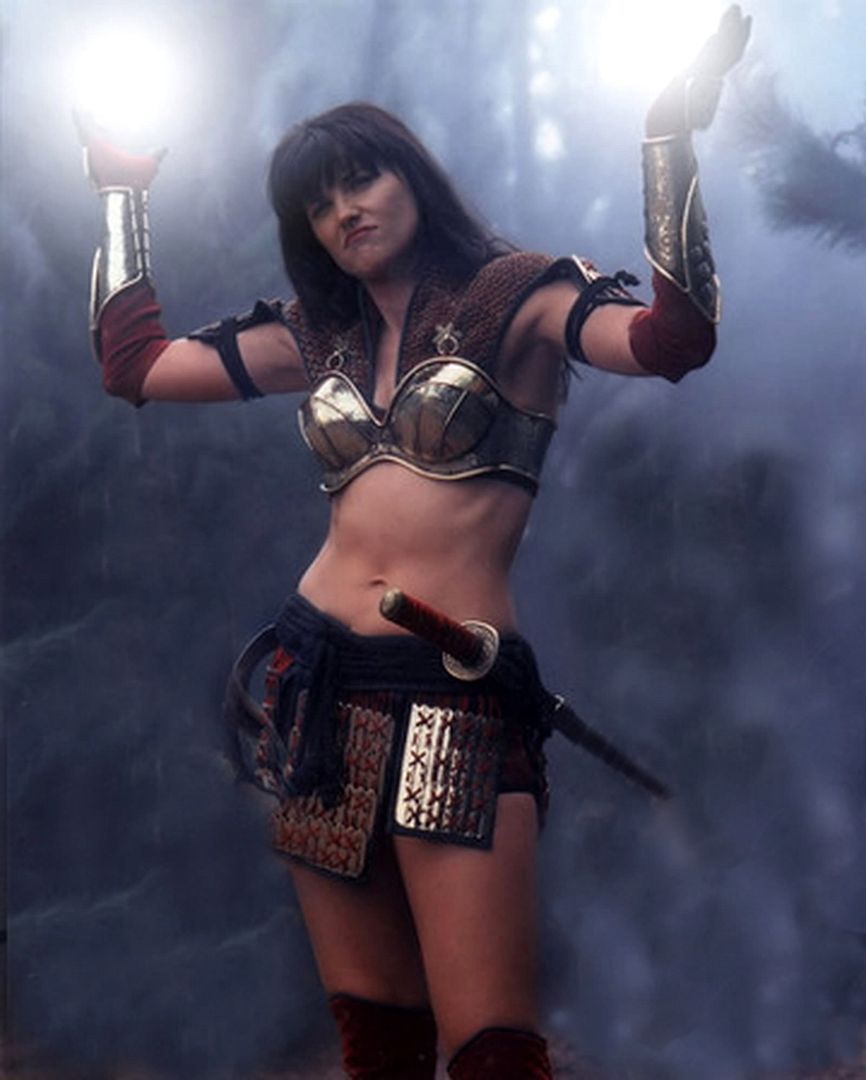 Source- Screenrant.com
Xena is now an Agent of S.H.I.E.L.D. I can dig that.
First Look at Black Jesus from Boondocks Creator
From the creator of The Boondocks, comes a new live action comedy about Jesus living in modern day Compton, on a mission to spread love and kindness. I really loved The Boondocks and with its last season being a complete pile (which could be attributed to show creator Aaron McGruder leaving), It'll be nice to see McGruder return to form. Black Jesus premieres on Adult Swim August 7.
The Flash's Captain Cold Cast.

Image from Giantkillersquid.com
Source- Screenrant.com
Former Prison Break star Wentworth Miller has been cast  in CW's adaptation of DC Comic's The Flash. Miller will play Leonard Snart, the villainous Captain Cold: leader of the Rogues and all around bastard.
The thing I'm looking forward to about this Flash TV show is how the Rogues are portrayed. What makes the Rogues so much more interesting than, say, Batman's Arkham Inmates or Spider-Man's Sinister Syndicate is their code of honor.
The Rogues are not about killing, they just want their cut. Cold and fellow members Weather Wizard, Mirror Master, the Trickster, and Heatwave, are hardened criminals, but they are loyal to each other and help each other whenever needed. They also don't kill the Flash because that's not the game they play.
I hope a lot of this characterization is still present in this new show instead of stereotypical "I want to rule the city" bull.
Gaming
Microsoft cuts 18,000 jobs


Image from Microsoft.com
Source- Destructoid.com and Destructoid.com

Microsoft announced massive budget cuts as a part of current restructuring, starting with a reduction of 18,000 jobs.
This will mostly be seen in its Nokia Devices and Service Division, with Microsoft shifting Nokia into its smartphone division.
On top of this, one of Microsoft's biggest draws to the Xbox One console also got the ax. With the exception of the Halo TV Show, E.T. for the Atari Documentary, Halo: Nightfall, and Quantum Break, all other planned original content has been scrapped.
It's even more questionable when this is announced a month after Microsoft separated the motion-controlled Kinect from the Xbox One to try and jump start its failing sales. At this point, Xbox One feels like a system with out an identity or direction.
It's still very early to throw in the towel for Microsoft. Things looked very dire for Nintendo for the 3DS and WiiU's first year, but each totally came into its own. Maybe Microsoft is keeping its cards close and will wow us later.
The real tragedy is 18,000 people lost their jobs. That's pretty sickening and hopefully these people find work.